Taneta Investment is a 100% Namibian SME established in 2015 to play a role in Namibia's quest to become an industrialised country. We are pioneers in the production of Marula oil into a finished luxurious cosmetic oil.
We are driven by women empowerment. We partner with rural women who collect Marula fruit using traditional knowledge of the Marula tree, that has been passed from generation to generation. A blend of ancient knowledge and modern technology guides our production processes to produce good quality Marula oil.
In engaging all our partners, especially the rural women, we ensure fair trade, sustainable development and the restoration of the dignity of women. When you buy Pure-Marula by Taneta Oil, you directly impact the livelihood of at least 200 women and their families.
Products:
Marula Skin Oil
Marula Hair Oil
Marula Massage Oil
Our oils are available in 50ml and 100ml glass bottles for retail and in bulk, nationally and internationally.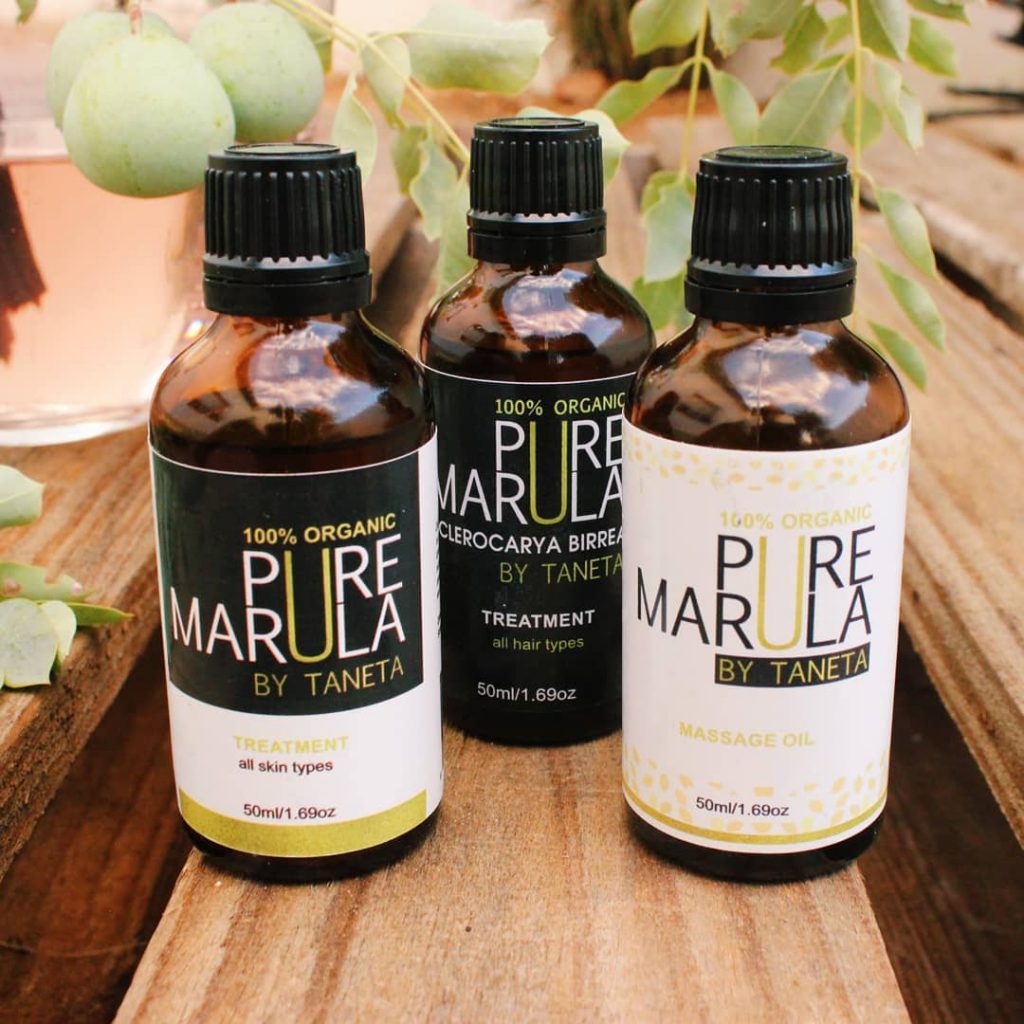 Business Activity
Oil Pressing and Refining; Wholesale and Retail Trade
Product Line(s)
Pure-Marula by Taneta
Contact Details
Contact Person: Namupa Nengola
Phone: +264 (0)81 140 5296
Email: info@taneta.com.na
Website: https://marula.store/
Follow Us: