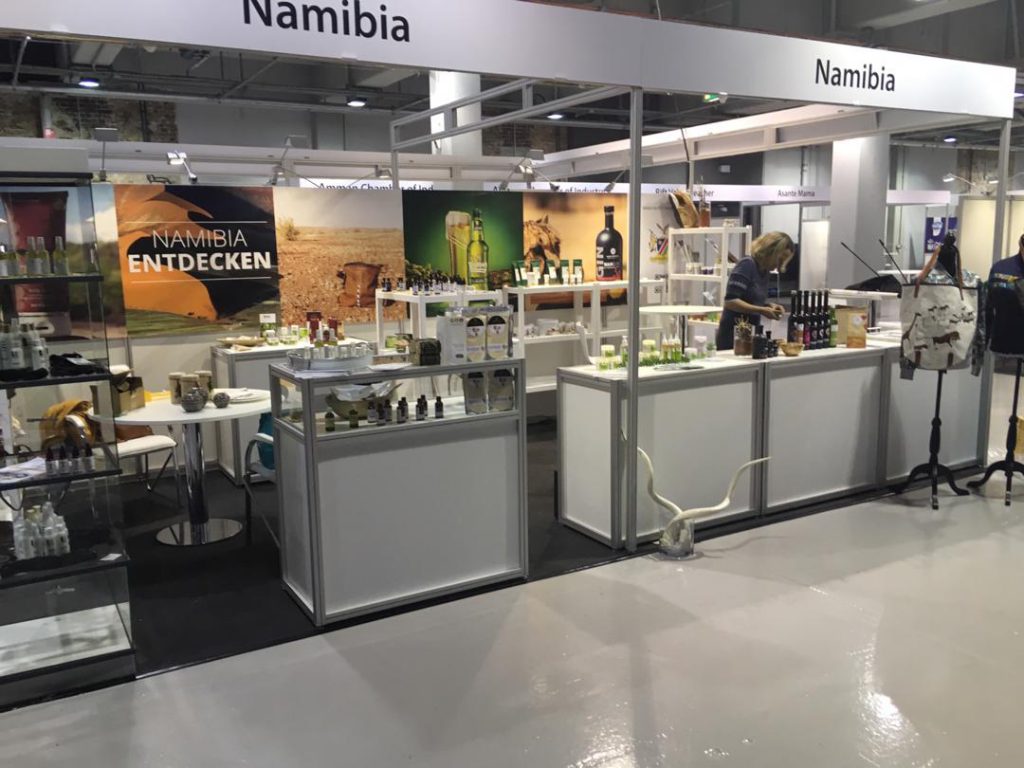 The Namibian Network of Cosmetics Industry (NANCi), proudly sponsored by GIZ under the ProBats project, sent 11 companies to the Europe, Middle East & African (EMEA) Trade Fair, taking place in Berlin, Germany.
The EMEA Import & Export 2019 is the first trade fair specialized in Europe, Middle East and Africa (EMEA) region, providing a great platform for networking as well as companies that wish to grow their business into the EMEA market.
The exhibition will run from the 19th – 20th March 2019 at STATION-Berlin Convention Centre and will enable Namibian Cosmetics companies to help achieve their goals in the emerging export markets and to build strong international partnerships, as well as share expertise and work together to ensure fair trade, benefiting all parties involved.