Mediplants Namibia is owned by horticulture/farming specialist, Molly Kaderli, and marketing expert, Susanne Hoff.
Molly experimented with cultivating medicinal plants from sub-Saharan Africa for several years and started establishing markets for the various plant products worldwide. Upon partnering with Susanne Hoff, she focused her full attention on the plantation and refining cultivation methods for a high-quality product with higher yields.
Susanne took over the marketing and sales, as well as the corporate branding and packaging of products. She is also responsible for the development of new products.
Mediplants Namibia works in partnership with the University of Namibia (UNAM) to research new medicinal plants with the aim to have them commercialised.
The medicinal plants grow well in the soil of Southern Africa, as they can best develop their active ingredients in this -mostly – alkaline soil, with no natural heavy metals; a soil that is rarely found in other parts of the world.
Vision: To grow and commercialise more Namibian medicinal plant species, to not only assist people to live healthier, but also provide work for more Namibians – mainly in rural areas.
Products:
Sceletium tortuosum
Hoodia gordonii
Moringa oleifera
Bulbine frutescens
Kigelia africana
Opuntia stricta
We offer seeds, powder, capsules, as well as powder and liquid extracts for both wholesale and retail. We also source other African natural plant products and oils for our clients.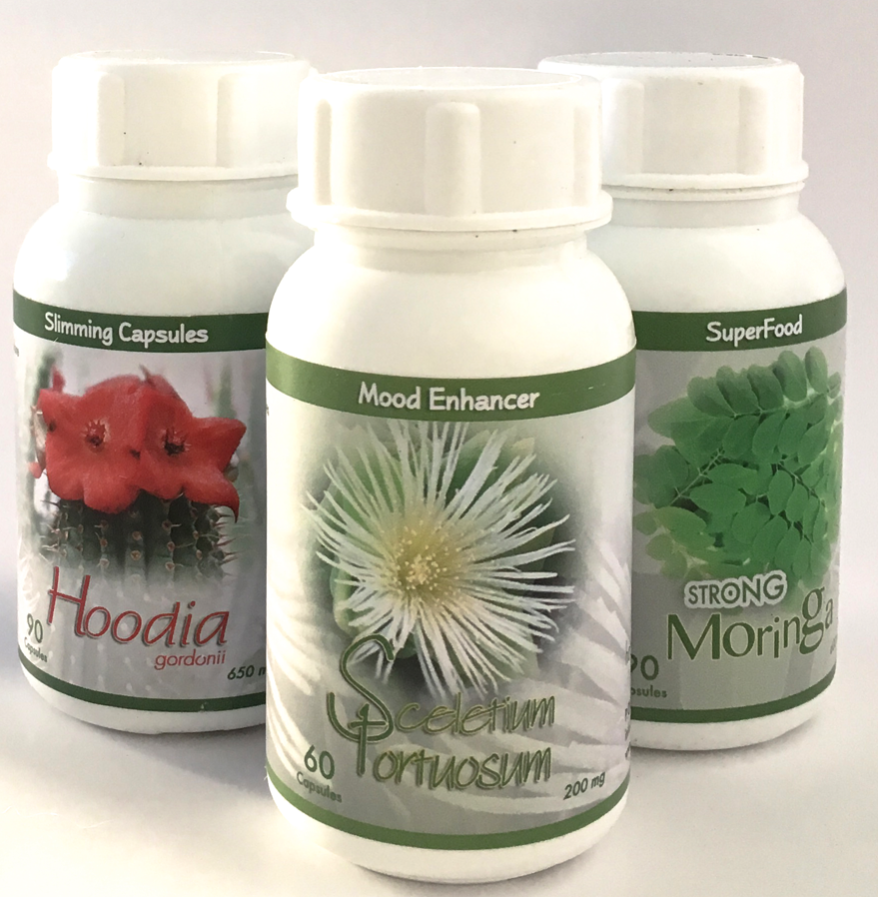 Business Activity
Raw Materials Harvest & Collection; Raw Materials/Ingredients, or Other Type of Agent or Supplier; End-Products Manufacturer
Product Line(s)
Medical Plant Material and Capsules
Contact Details
Contact Person: Susanne Hoff
Phone: +264 (0)81 127 2208
Email: info@mediplantsnamibia.com
Website: www.mediplantsnamibia.com
Follow Us: