In the year 2000, farming entrepreneur Molly Kaderli started a small Hoodia plantation on the family farm in the Kalahari. From those first steps, the company has grown into a reputable producer of Southern African medicinal plant products, with our Sceletium tortuosum being known worldwide for its unmatched quality.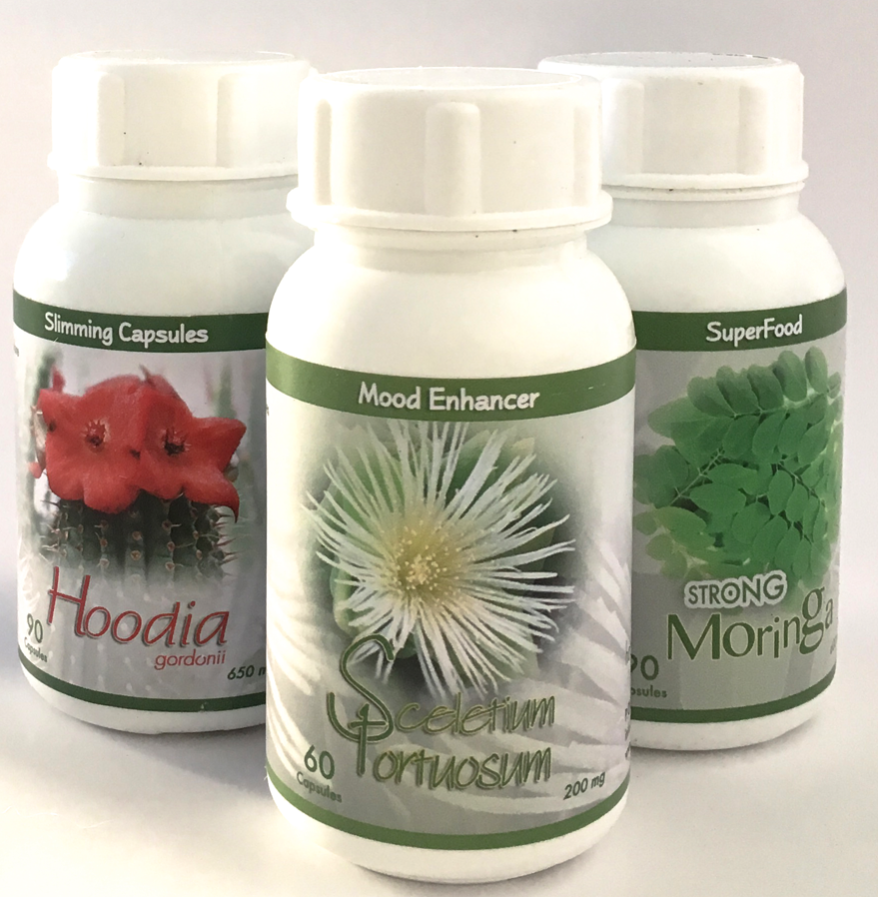 We offer seeds, powder, capsules, as well as powder and liquid extracts for both wholesale and retail.
Mediplants Namibia produces:
Sceletium tortuosum
Hoodia gordonii
Moringa oleifera
Bulbine frutescens
Kigelia africana
and source other African natural plant products and oils for our clients.
Currently, we grow two more plants in a test phase, and have ventured into developing cosmetic/skin products from some of our plants, which will be market-ready by mid-2020.
With our work on the farms, we hope to make a change for people in rural areas, granting them employment, where livestock activities have come to a halt due to the lasting drought. It is our company policy to preferably employ women, to empower them to assist with catering for their family. We believe in fair trade and avoid wild harvesting, wherever possible, to not eradicate valuable plant species.
We strive to constantly grow our company and explore new markets, which, i return, will guarantee employment for more Namibian people.
Business Activity
Raw Material Harvest and Collection; Raw Materials and Ingredients Agent for the Supplier; Health End Products Manufacturer; Wholesale and Retail Trade
Product Line(s)
Medical Plant Material and Capsules
Contact Details
Contact Person: Susanne Hoff
Phone: +264 (0)61-231-072
Email: info@mediplantsnamibia.com
Website: www.mediplantsnamibia.com