Moringa Oleifera has grown in popularity over recent years. The drought resistant tree is increasingly grown in Namibia for its leaves and seeds, which are packed with nutrients and antioxidants.
After completing her Master's degree in Economics at the University of Pune, Leena Sindano founded Chizango Trading. The company manufactures a range of cosmetic and health products that contain Moringa Oleifera.
Chizango Trading produces their own Moringa leaves and seeds in the north of Namibia. Moringa seeds are also outsourced from a community of women that grow Moringa trees in Rundu.
Leena was inspired by her parents to start her own business when she was unemployed. At the time, the super-crop known locally as 'the miracle tree,' 'the never-die tree,' or just – Moringa, was a well-known
daily supplement in Rundu.
Vision: To become a leading manufacturer of Moringa products.
Mission: To provide customers with quality products that improve their health.
Aim: To enter the international market in the next five years.
Products:
Moringa leaves and seeds
Moringa powder
Moringa tea
Moringa oil
Moringa capsules
Moringa lip balm
Moringa hair wax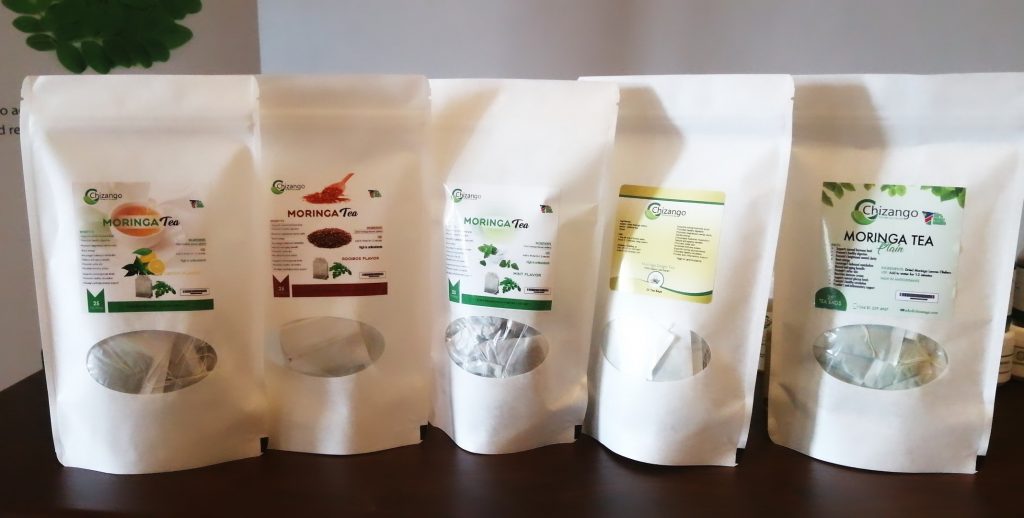 Business Activity
Raw Material Harvest & Collection;Oil Pressing & Refining; End-Products Manufacturer
Product Line(s)
Moringa Cosmetics & Health Supplements
Contact Details
Contact Person: Leena Sindano
Phone: +264 (0)81 731 1841
Email: leena@chizango.com
Follow Us: