TLC Skincare is a start-up pharmaceutical company that is currently focusing on cosmetic and personal care products to treat mild to moderate acne and hyperpigmentation.
We believe in the value of producing products that have a lasting positive impact on customers by extensively testing and creating value beyond monetary, but rather through the benefits our products and business have on customers personally.
We pride ourselves in superlative service.
Aim: To establish our own manufacturing facility that employs 50 people; have product placing in all major retailers; have a research facility and graduate program that interns and gives practical experience on manufacturing, compound separation, botany, etc.
Products: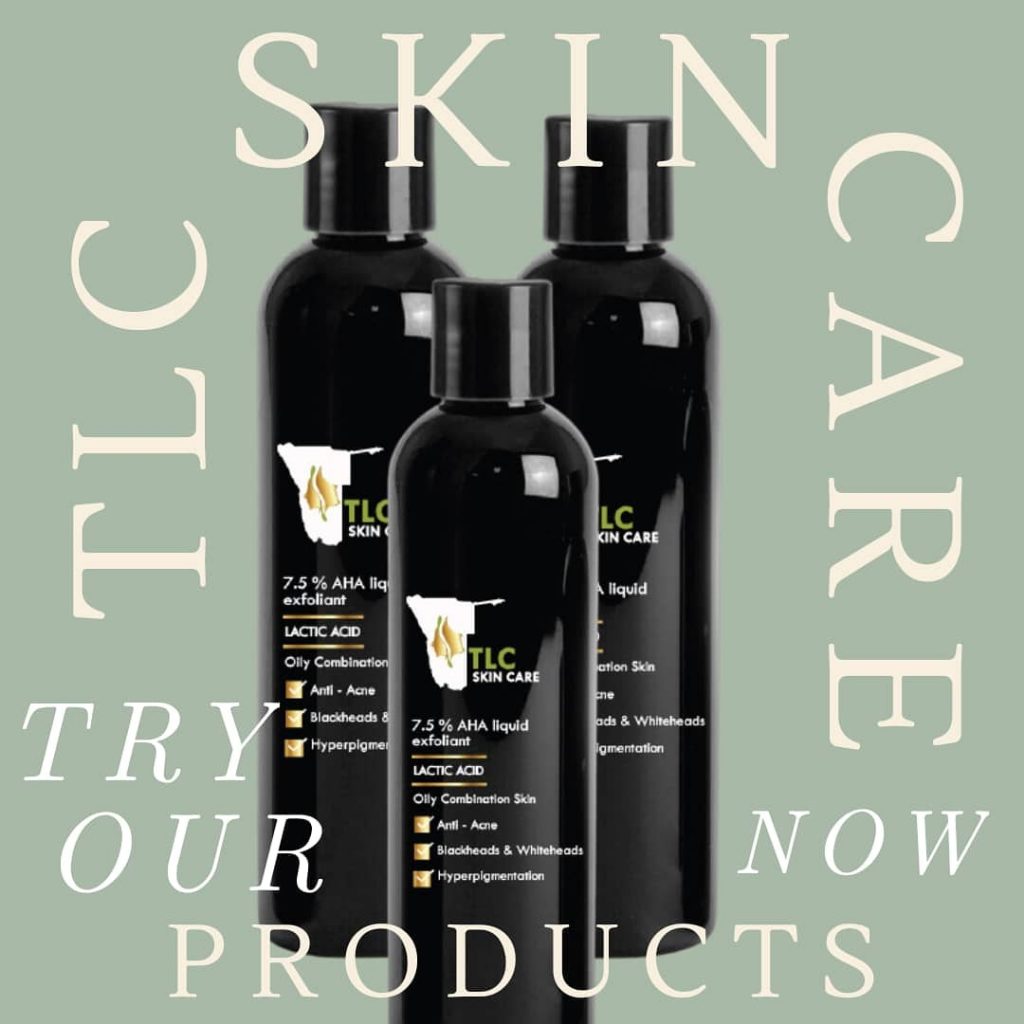 Business Activity
Contract Manufacturing; End Products Manufacturer; Wholesale and Retail Trade
Product Line(s)
Cosmetics
Contact Details
Contact Person: Rejoice Nyaungwa
Phone: +264 (0)81 398 5894
Email: Rejoicenyaungwa@gmail.com
Follow Us: